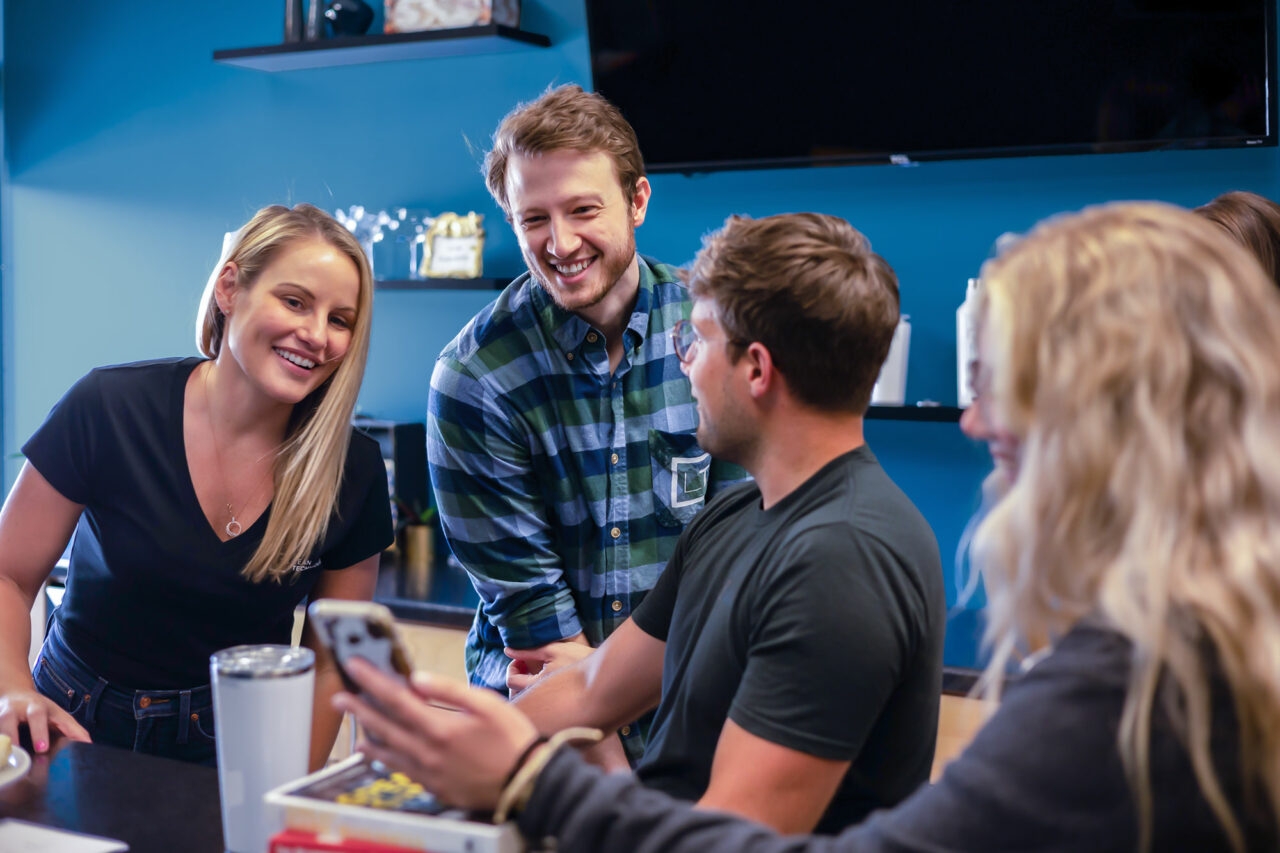 BE YOURSELF
BE YOUR BEST
Are you tired of all the bureaucracy and want to focus on building great software? So do we. That's why at LT we work hard to create an environment where you can create the life and career you're looking for. If you want to work with a group of nerds in a low drama, high performance work environment give us a shout.
CURRENT OPENINGS
Yes we're hiring and yes we want to hear from you. Our most in-demand gigs are listed below. Don't worry, we hire for all kinds of positions. If you don't see your particular skills spotlighted here, apply anyway. We don't want to miss out on a great team member because a job isn't listed on our website.
SOFTWARE ENGINEER
You should be passionate about your code and continuous learning, eager to stay current with technology trends and participate in the local tech community.
XP PLAYER COACH
You should be passionate about mentoring and sharing knowledge, continuous learning, pushing boundaries and challenging the status quo.
JOIN YOUR NEW TEAM.
We were founded on the principle of helping improve software development practices with each and every one of you and the customers we partner with. Our goal is to turn IT from a cost center into a competitive advantage, and we believe it starts with you.
We typically partner with organizations that are no longer interested in or satisfied with the status quo, are ready to innovate beyond their current limitations, and ultimately want to add more value for their customers.
What? Benefits? Oh yeah, those are important too, but we get so wrapped up in the technology that we sometimes forget to mention them. We have those too. In fact, they're really competitive. Ask us about our "No vacation policy" vacation policy or our twisted views on "Work/Life Balance" to get the conversation going. (Hey, we said we didn't settle for status quo!)
Send us a message today and connect with us on LinkedIn to be a part of our story.