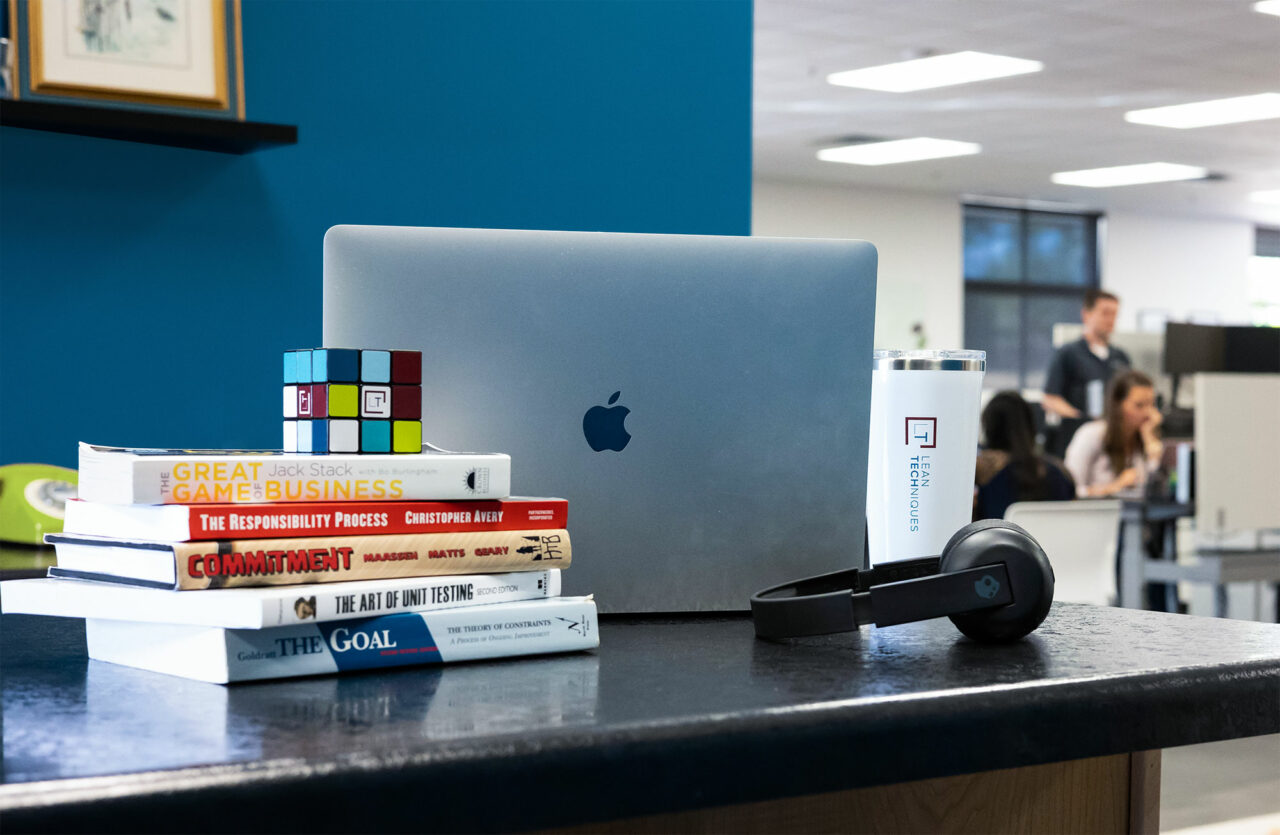 IT'S NOT US IT'S YOU.
Your outcomes matter. You matter. Our priority is to support you when you need it and to get out of your way when you don't. Whether it's working through your Digital Transformation strategy or helping you with your personal development, you come first.
OUR PRINCIPLES
At Lean TECHniques, we've identified a core set of principles that drives both our success and the success of our clients. Applying these principles in your organization helps to cultivate an environment in which both individuals and teams can reach their maximum potential.
HUMILITY
Staying humble keeps your mind open to continuous learning, a necessary skill in the modern economy.
RESPONSIBILITY
Acting from a place of responsibility gives you a sense of control and helps develop a more collaborative environment for you and your peers.
AUTONOMY
You like having autonomy in your organization and so do your coworkers. Allowing your teams to leverage their knowledge and experience leads to better outcomes.
PROFESSIONALISM
Not only do you need deep expertise in your role, but having a solid understanding of the other areas that make your business tick give you an advantage.
CURIOSITY
Staying curious helps you understand why things are done, not just how things are done and opens your mind to new ways of thinking and working.
COMMUNITY
You've learned a lot from your peers over the years, and so have we. It's your turn to give back.
SIMPLICITY
Simple solutions are easier to create and maintain. By keeping complexity to a minimum, you and your team experience increased agility and lower costs.
THE RIGHT PRACTICES
Technical skills alone are not enough to build great software. You need a pragmatic process and set of practices that help ensure you're not only building it right, but building the right thing as well. That's why our approach leverages Agile and DevOps practices such as the Product Playbook, Operations First Delivery and Extreme Programming (XP) to help you get the most out of your investment.
THE RIGHT PEOPLE
Our team members are professionals who know how to build great software and strive to stay humble and curious. They're continuously exploring the latest technologies and programming languages and applying them to make complex business solutions appear simple to your customers.